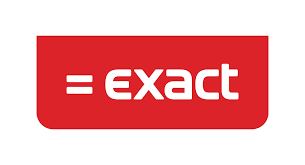 Tax Compliance Specialist – Delft
18-02-2021
The Group Tax department is one of the functions in Exact's CFO organization. The Group Tax department is responsible for Exact's global tax affairs and tax reporting. At Exact we strive to be a responsible taxpayer. Our tax planning closely follows what we do best at Exact: the making and selling of business software that helps small and medium-sized entrepreneurs to be successful. Together with the Group Tax team members, competent, engaged and driven colleagues, you will play an important role in our goals and amibition.
As a Tax Compliance Specialist your main focus will be on handling the tax corporate obligations of the Exact group, both in the Netherlands and abroad. You will also be involved in the tax reporting cycles. We have a small team (2 persons), so it's fair to say that you will be involved in a broad variety of activities, such as;
Have a shared responsibility for preparing and submitting corporate income tax returns in the countries Exact has business locations; you will be the first point of contact for our third party tax compliance providers.
Make sure that our corporate income taxes globally are (pre)paid in time.
Help record tax entries.
Assist with the preparation of the company's consolidated tax position.
Prepare the tax position in the local financial statements of Exact's global subsidiaries.
Help maintain and improve the processes we have within the tax function as part of our tax risk management.
Help colleagues with any tax questions they have.
Have successfully completed your HBO Study Fiscal Economics (or comparable) or higher.
Have at least 3 years of relevant work experience in an international focused Corporate Income Tax compliance team (preferably Big4).
Have strong analytical skills.
Be fluent in Dutch and English (speaking and writing).
Need to be a team player.
Need to be able to cope with ever changing situations, while being flexible and have a hands-on, will-do mentality.
Have to be somewhat software-savvy and proficient in Excel.
All the room your ambition needs.
A competitive package, depending on your experience.
A challenging and ever changing tax landscape, because we are in the software business and we are private equity owned.
A working environment with many areas of taxation spread over a dozen countries.
The possibility for you to make a direct impact, especially because we have a small team.
A work hard-play hard, informal atmosphere both in the tax team as well as in Exact as a company
You'll work predominantly from home for the time being, but we do have a modern HQ, our Delft office. It's is a popular corona-proof meeting hub where you're encouraged to meet with your colleagues safely if the situation allows it.
Useful training sessions via our learning and development center that help you to fulfill your career potential and unlimited access to LinkedIn Learning.
Once we go back to the office, we offer healthy food from our restaurant every day, allow you to use our own fitness center and have Friday afternoon drinks at our bar "Bits & Bytes".
Please apply using the "Apply" button.
Apply