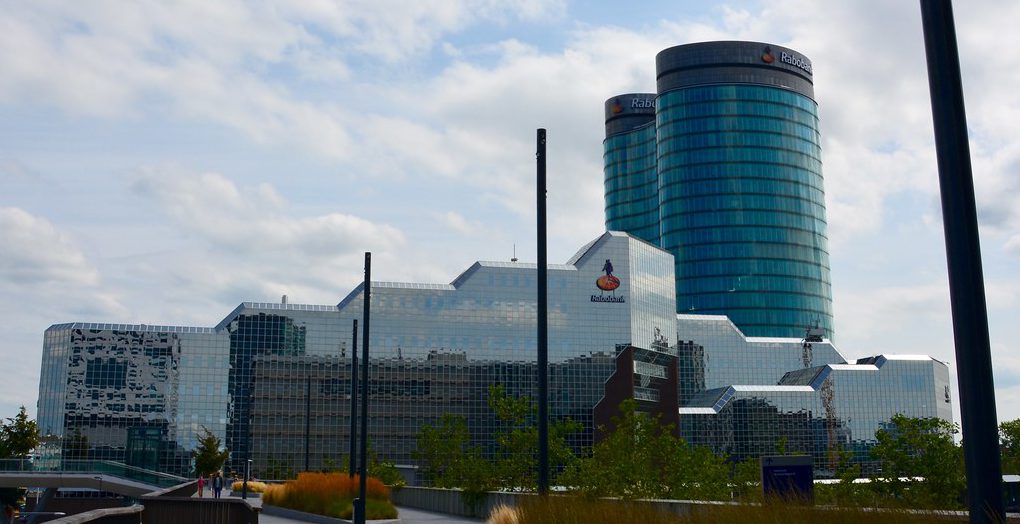 Risk Control Tester
13-04-2020
Imagine…
Imagine working in an energised environment within Group Risk Management, where you are testing Key Controls and are contributing to the quality of financial services to our clients.
Making a difference by:  
Executing independent control testing.
Performing data driven analytics.
Review on remediation action(s) related to key controls (such as control weaknesses, KRIs/KCIs, etc.).
Delivering test results towards First Line Business/Control Owners.
Providing an independent opinion on Control Effectiveness.
With each other
Collaboration is at the heart of everything we do. Active Risk Management is very important to mitigate risks. By performing good Risk Management, we are able to anticipate on possible risks, so that we can take effective control measures (controls) to mitigate these risks. These controls are also intended to improve efficiency and quality of processes. The controls to mitigate Key Risks are called Key Controls. These have to be tested by both 1st line and the 2nd line. It's not only about effectiveness itself, but also whether they are sufficient described and implemented to mitigate that specific risk.
Our Second Line Control Testing team brings talented people together to perform the Second Line Control Testing. Our team is part of the Group Operational Risk Management department with a dedicated focus on Wholesale and Rural Banking. With you as a Risk Control Tester, the team will consist of 11 diverse colleagues in a variety of roles, including:
Second Line Testing Team
BCBS239 Independent Validation Unit
As a Risk Control Tester you will be participating in and taking responsibility for the development, roll-out and execution of integrated Second Line Control Testing within Wholesale and Rural as your main focus area, but you may also be asked to participate in other domains like CIOO, CLR, CFO, CHRO, CEO domains of Rabobank.
Carola Kwint, Risk Control Tester: "In my role I provide Second Line Testing. We test both on design and operating effectiveness within the timeframe of our annual planning. Besides that, we accommodate oversight with additional information from our Second Line Control Testing as input for the risk cycle. The colleagues in our team have different backgrounds, we are tight knit and always willing to make each other better with constructive discussions."
You will execute and improve the Second Line Control Testing within Rabobank and be part of the global control testing community. You will analyse and evaluate business processes, risks and controls on their design and operating effectiveness and act upon the testing results together with the control owners in the First Line and your Oversight colleagues in the Second Line. In this function you will be also in contact with Audit (Third Line). You will report to the Global Head Second Line Control Testing Wholesale and Rural within Operational Risk.
With you
Customer focus, team player and collaboration are clearly essential for the role of Risk Control Tester. In addition, it's important that you recognise everything in the checklist below:
HBO (Higher professional education);
experience (e.g. control testing, process/risk management) is considered an advantage;
basic knowledge in Compliance and/or with testing Costumer Due Diligence (CDD), Markets in Financial Instruments Directive (MiFID) and General Data Protection Regulation(GDPR) is considered an advantage;
good network building and maintenance skills;
good English language skills (and Dutch is preferred) both written and verbal;
experienced in working within an international context and willing to travel occasionally.
Growing a better world together
You'll already be aware that Rabobank is a financial services provider for 8.5 million customers in 40 countries. But did you know that we aim to contribute to real change with our 'Growing a better world together' mission? We do so in countless ways, such as:
Our 'Banking for Food' and 'Banking for the Netherlands' vision and our Sustainability Programme 'Sustainably Successful Together' programme help us achieve our contribution to the Sustainable Development Goals.
We provide 500 million Euros in financing to the Dutch education sector annually because, after all, good education is the bedrock of tomorrow's society.
Interested?
Do you want to become the ideal version of yourself? We would love to help you achieve this by focusing firmly on your growth, development, and investing in an environment where you keep learning every day. We give you the space to innovate and initiate. In this way, we offer you numerous opportunities to grow and help you exceed your expectations, to do the right thing exceptionally well, and to therefore grow as a professional. In addition, with us (on the basis of a 36-hour working week), you can also expect:
a gross monthly salary between EUR 3,179 and EUR 4,540 (JG 8) (classification depends on education, knowledge and experience);
a thirteenth month and holiday pay;
an Employee Benefit Budget (9% of your monthly salary). You decide how to spend this budget. This may include purchasing extra leave days, making extra pension contributions or even receiving a monthly cash pay-out;
a personal budget that you can spend on activities related to your personal development and career;
flexible working times and location-independent working;
100% reimbursement of commuting costs if you travel by public transport! Do you still prefer to travel by car or motorbike? Then choose a commuting allowance;
a pension scheme, to which your contribution is only 5%.
Let's meet 
Are you the person we're looking for? Are you ready to join Rabobank as a Risk Control Tester within Group Operational Risk. Do you want to make a difference to yourself, our customers and to society? We look forward to receiving your application for this vacancy in Utrecht.
Good to know:
Applications are open until 27th of April 2020. Apply via the "Apply " button with your CV and cover letter. Responses will be handled in accordance with our vacancy management policy.
If you have any questions about the specific details of this position, please contact Cornelis Cardol, Global Head 2nd LoR Control Testing team Wholesale and Rural via Cornelis.Cardol@rabobank.com.
Marle Verzaal, Recruiter, would be happy to answer any questions about the application procedure via Marle.Verzaal@rabobank.nl.
The application process for this vacancy may include an individual assessment;
The application process includes screening. Based on the screening procedures in place at Rabobank, we assess whether new staff are reliable enough to work at Rabobank.
We would like to review your profile in a broader way than only for this specific position;
Your privacy is important to us. Do you want to know more, click on this link.
Everyone is different, and it is exactly those differences that help us become an even better bank. That's why we want to know who you really are!
Apply