Anti-Bribery & Corruption Training for Compliance Professionals

Anti-bribery and corruption enforcement actions are rising globally. Organizations across every industry should be aware of the consequences and repercussions of corruption violations which can be swift and severe. Countless firms have been subject to major fines and other penalties that have had highly negative impact on their business and many individual employees have been prosecuted on criminal charges. White Collar Academy offers an anti-bribery and corruption training to ensure that your organization is compliant with modern international anti-corruption legislation.
Maintaining your reputation in business means everything and ensuring your organization is compliant with the terms of the FCPA, UK Bribery Act as well as other national legislation should be high on your list of priorities. Anti-bribery and anti-corruption measures should form a key part of your organization's compliance strategy, and implementing a robust training solution to keep your employees aware of the threat of corruption is essential. Effective training on this topic will help employees at all levels understand their roles in protecting material non-public information and the implications and consequences of disregarding the bribery and corruption rules.
White Collar Academy has developed an ABC training specified to the needs of compliance professionals. The program covers a broad range of topics, including recent developments, stimulating debate, fostering networking, cross-fertilisation and the global exchange of experience. The aim of this training is to providing comprehensive, high-quality and easily accessible anti-bribery and corruption education.
Klik hier voor meer informatie en om in te kunnen schrijven.
Target Audience
The ABC Training is specifically designed for and only accessible to compliance professionals wishing to enhance their understanding of anti-bribery compliance and attain a accreditation in this field:
Ethics & Compliance Officers
General Counsels
In-house legal advisors
Risk managers
Vice Presidents
Directors (of Corporate Responsibility – International Contracts – Corporate Compliance – Legal Affairs – Internal Audit – Business Conduct)General Managers
Operations Directors / Managers
Business Unit or Country Directors / Managers
Sales Directors / Managers
Marketing Directors / Managers
Business Development Managers
HR Directors / Managers
Accountants
Auditors
and:
Anyone responsible for the drafting, motivating and implementing of organisational policies, codes and procedures
Anyone responsible for ensuring or contributing to their organisation's compliance with the United Nations Convention Against Corruption, the US Foreign Corrupt Practices Act and the UK Bribery Act
Anyone responsible for ensuring the ethical business conduct of operations either within their own country or in other countries
Ethics & Compliance Officers
General Counsels
In-house legal advisors
Risk managers
Vice Presidents
Directors (of Corporate Responsibility – International Contracts – Corporate Compliance – Legal Affairs – Internal Audit – Business Conduct)
General Managers
Operations Directors / Managers
Business Unit or Country Directors / Managers
Sales Directors / Managers
Marketing Directors / Managers
Business Development Managers
HR Directors / Managers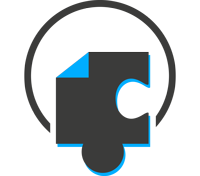 Date:
16-09-2019
Time:
09.30 uur -17.00 uur
Days:
8 days
Location:
City Center of The Hague, the Netherlands
Price
€ 3,950 excluding 21% VAT
Downloads
---
• This is a comprehensive compliance training
• Various examples of compliance programs are provided
• Sharing visions
• Dilemma discussions
• Fostering networking
• Cross-fertilisation
Maximum of 15 participants, as a result verry interactive